Sky Team lounges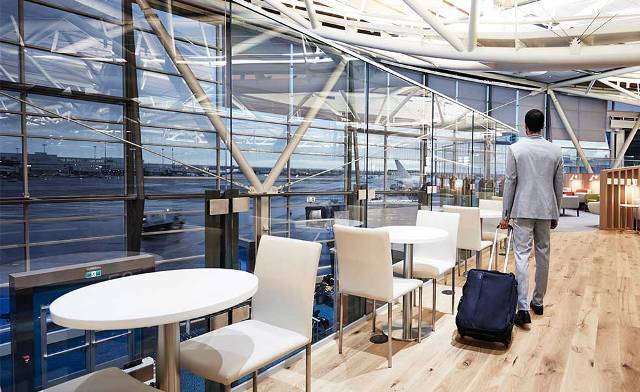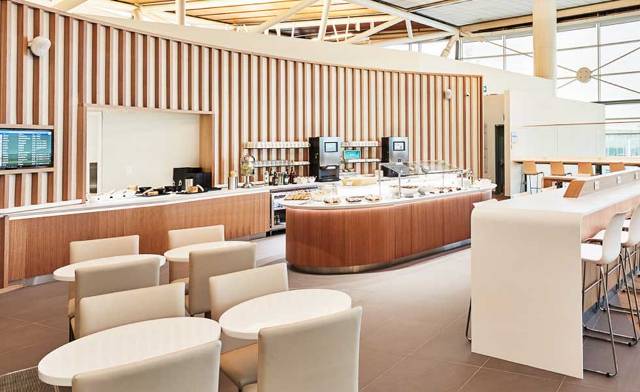 SKYTEAM Vancouver Lounge
With striking architectural design, an impressive glass elevator and two separate wings to explore, the pre-flight experience is heading for new heights. With every detail thoughtfully considered, you'll find high-end amenities and plenty of space to refresh, relax or catch up with work before you fly.
The height of elegance, floor-to-ceiling glass walls on every side offer stunning vistas over the runway to the mountains, and across the concourse. Conveniently located near designer boutiques, you can easily indulge in some pre-travel retail therapy too.
Enjoy a variety of delicious fresh-caught, Pacific salmon that's on offer alongside a hot-and-cold buffet featuring internationally-inspired menus created using locally-sourced ingredients. You'll discover more local flavors at the self-service bar with vintages selected from wineries along the Pacific Northwest and beers sourced from some of Vancouver's finest microbreweries.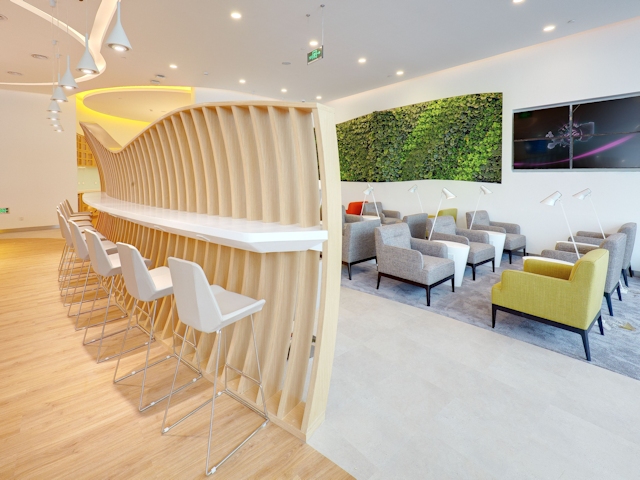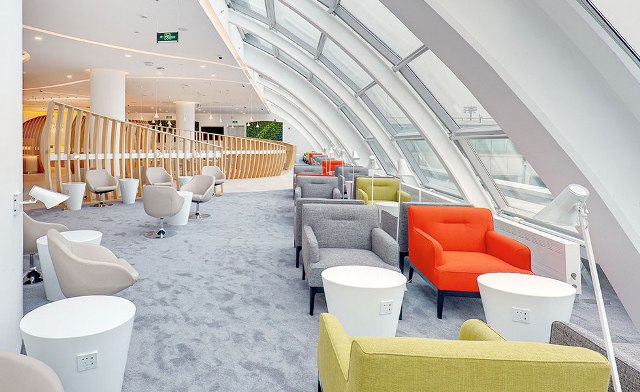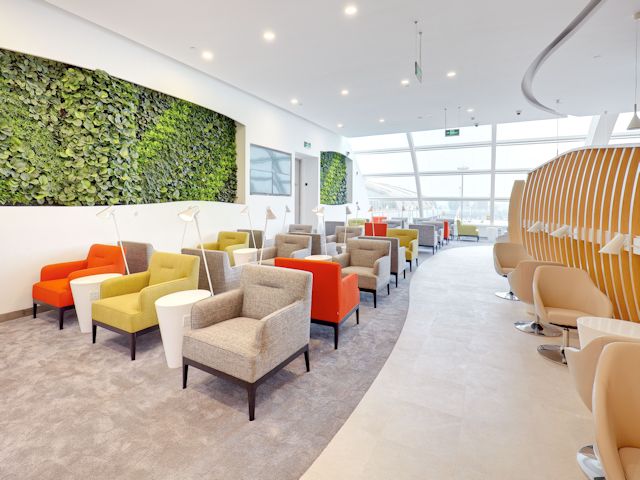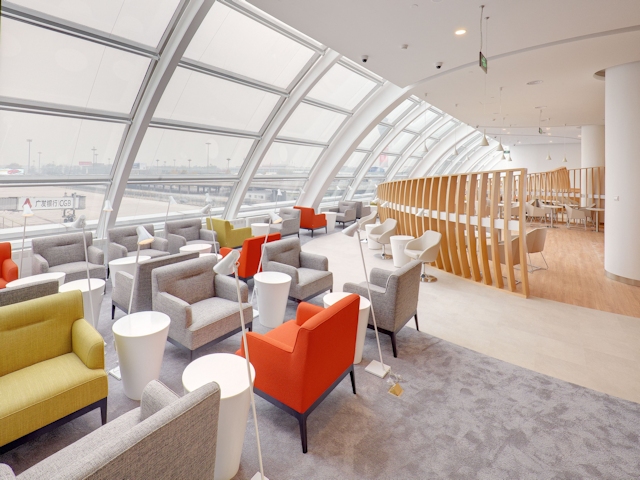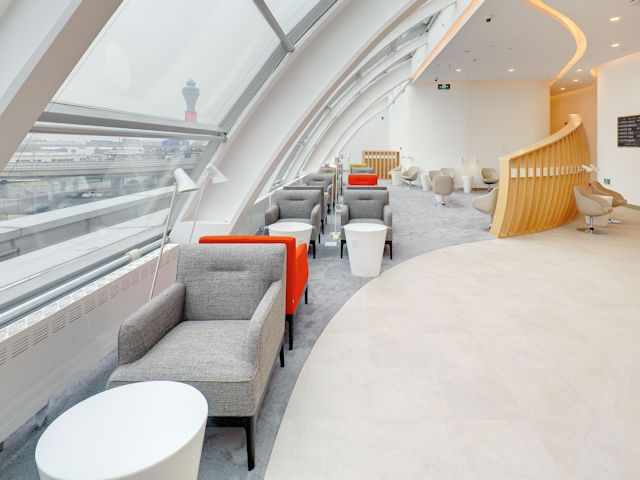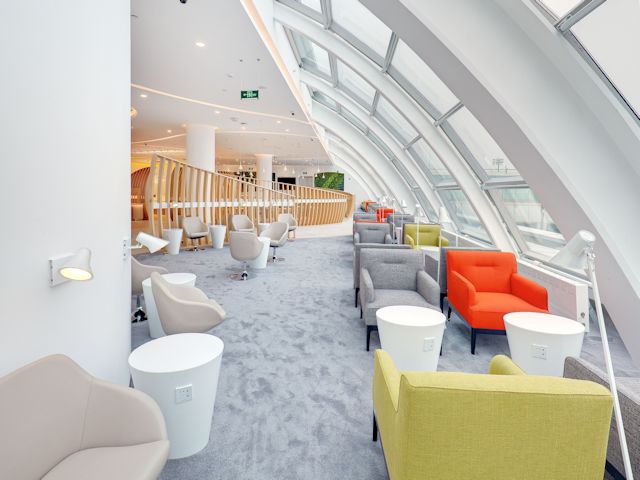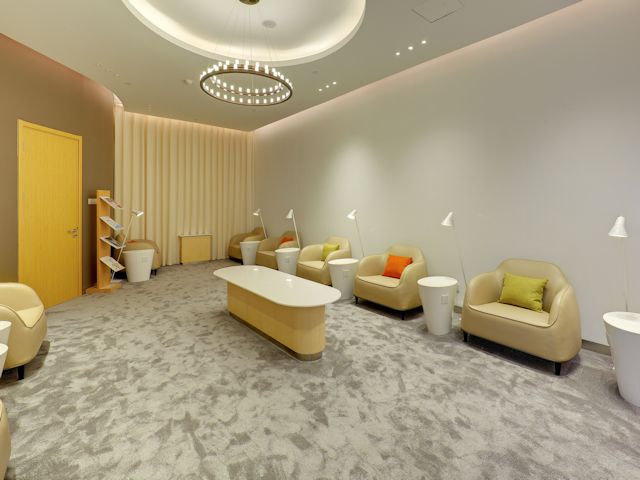 SKYTEAM Beijing Lounge
Indulge in a level of comfort which is new to this airport – and on a par with lounges across the globe. Outstanding amenities and a stress-free atmosphere make this the perfect place to relax or do a bit of work.
Amazing amounts of natural sunlight stream through the specially-designed curved windows to heighten the sense of warmth and elegance give you a view of the tarmac. Just step inside to relax and feel right at home.
We all know how important food and nutrition are when traveling. Whether you are in the mood for a snack or a complete meal, a rotating selection of four unique international menus serves up tasty surprises every time you visit this lounge.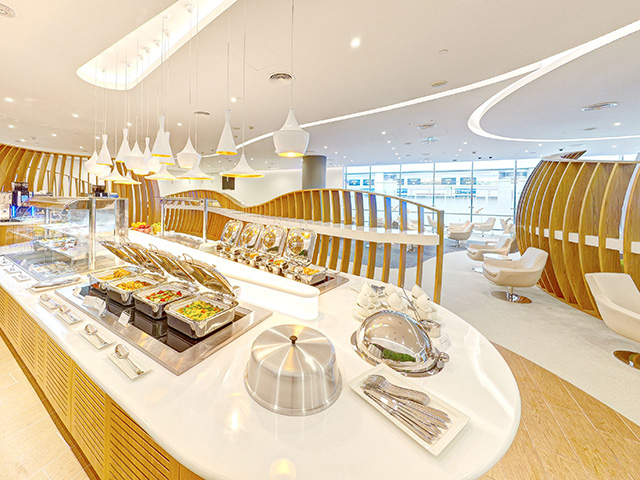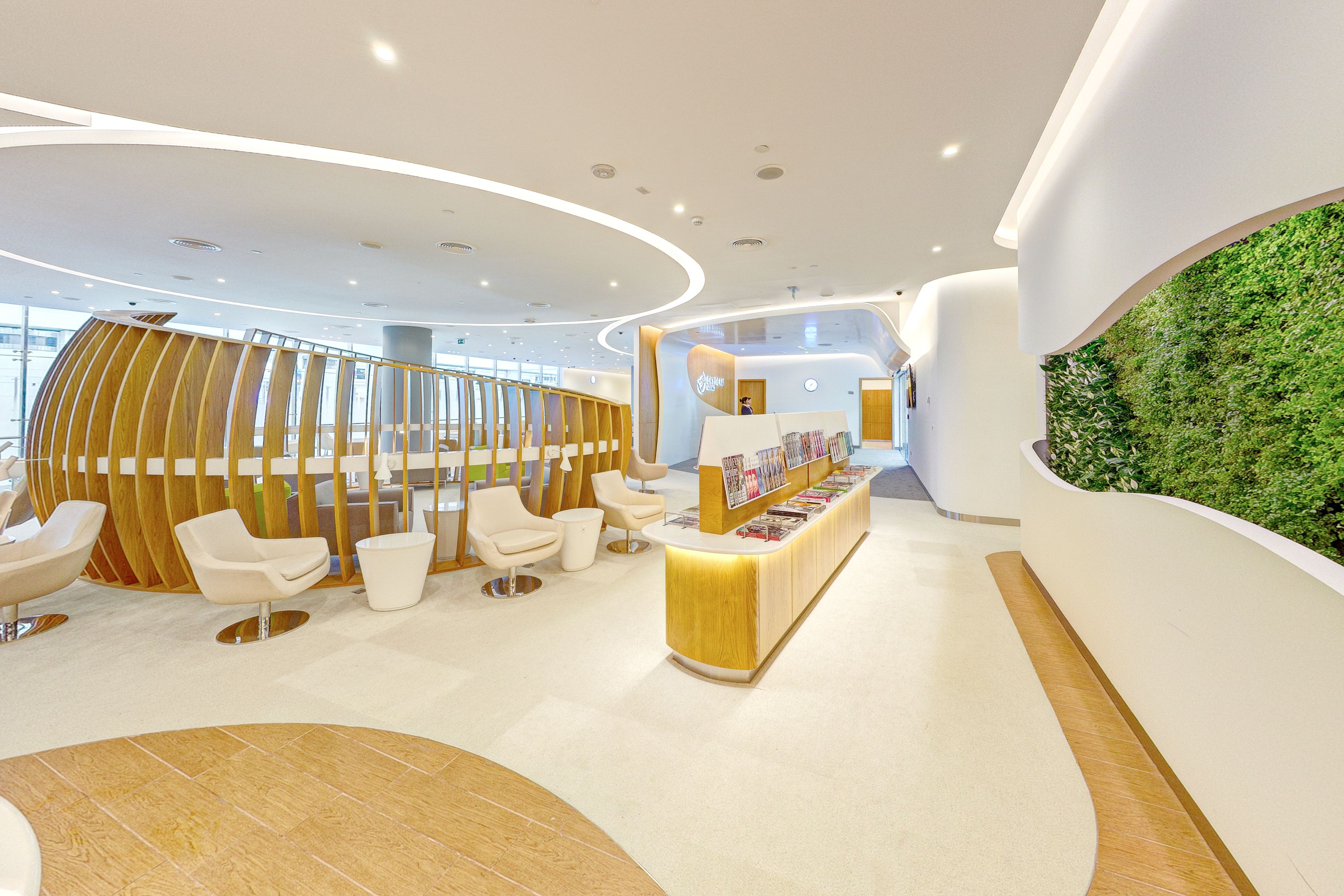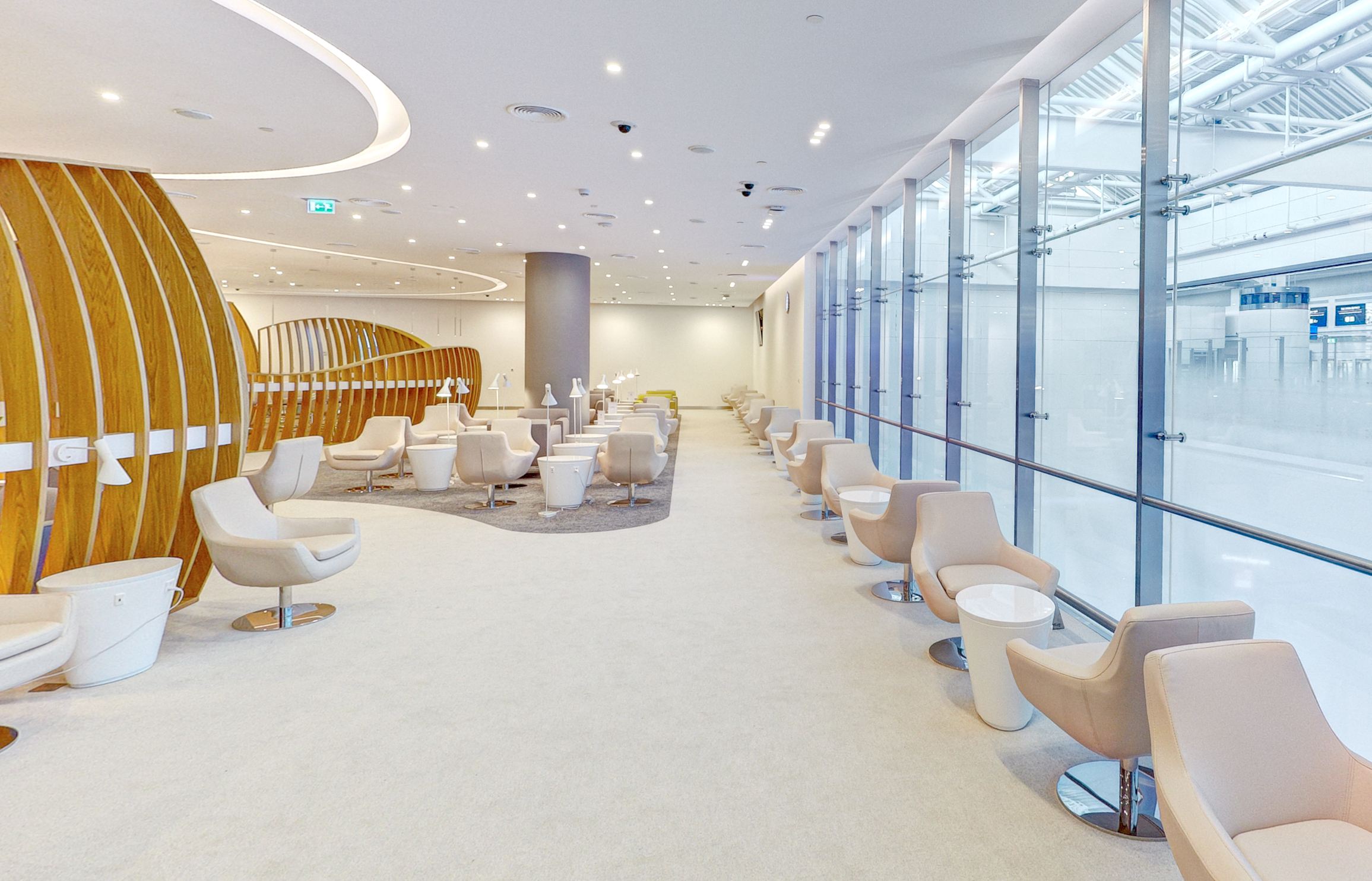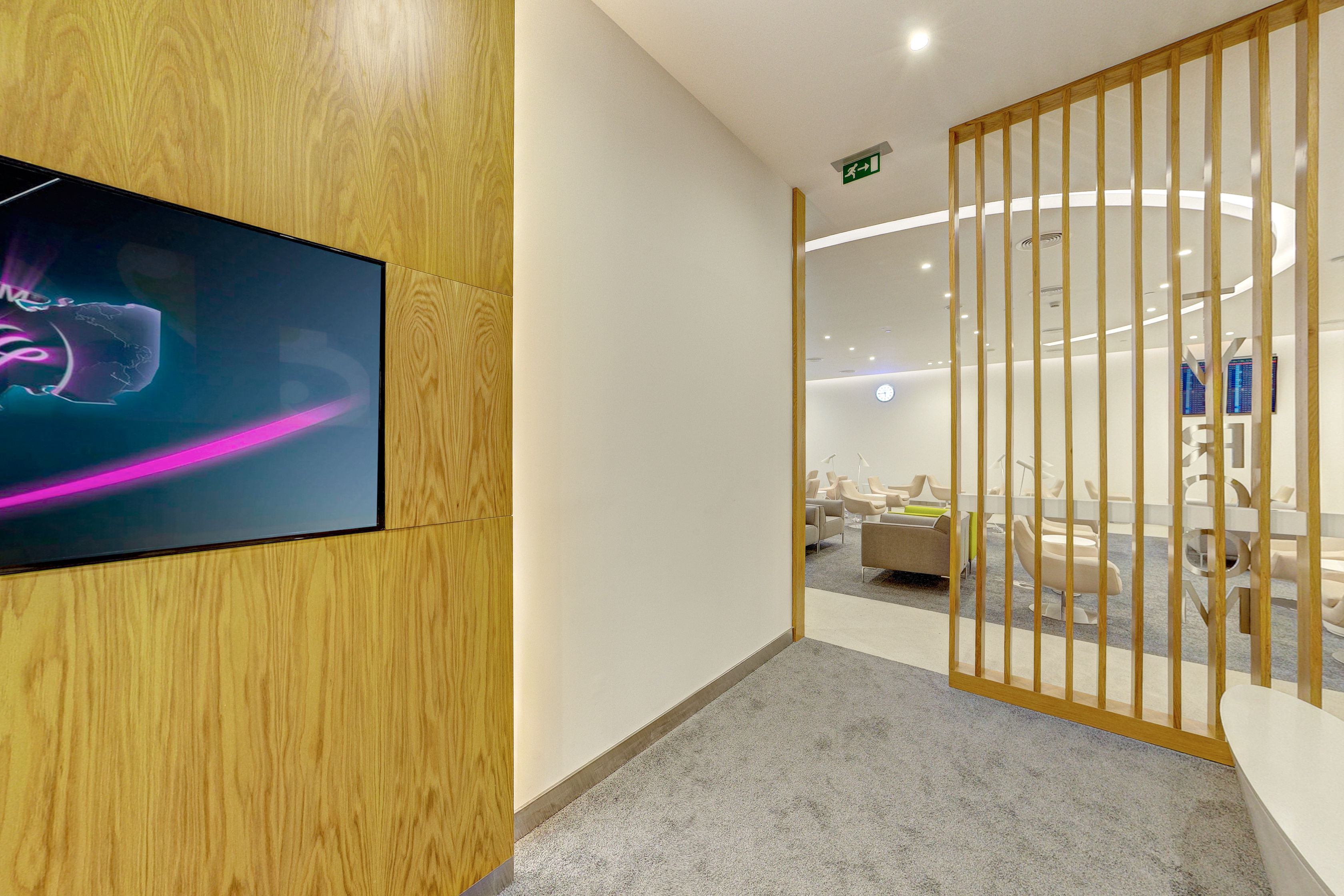 SKYTEAM Dubai Lounge
SkyTeam's Dubai lounge is set over 960 square meters and has seating for 180 customers. Open 24/7. The facility includes quality amenities such as complimentary hot and cold snacks representing the cuisines of the member airlines in Dubai are on offer throughout the day. Shower facilities are available for passengers wishing to freshen up.
Aesthetic interior - The design of the Dubai Lounge space maintains sleek, modern curves while using accents of wood to add warmth. Combined with a 'living wall' of plants, this brings nature into the airport experience. The lounge also features a Digital Art Gallery, featuring works by different artists. For the entertainment, the lounge offers separate TV room maintains a tranquil ambience and a dedicated children's room keeps mini-globetrotters occupied. Customers can also choose from a wide selection of local and international newspapers and magazines.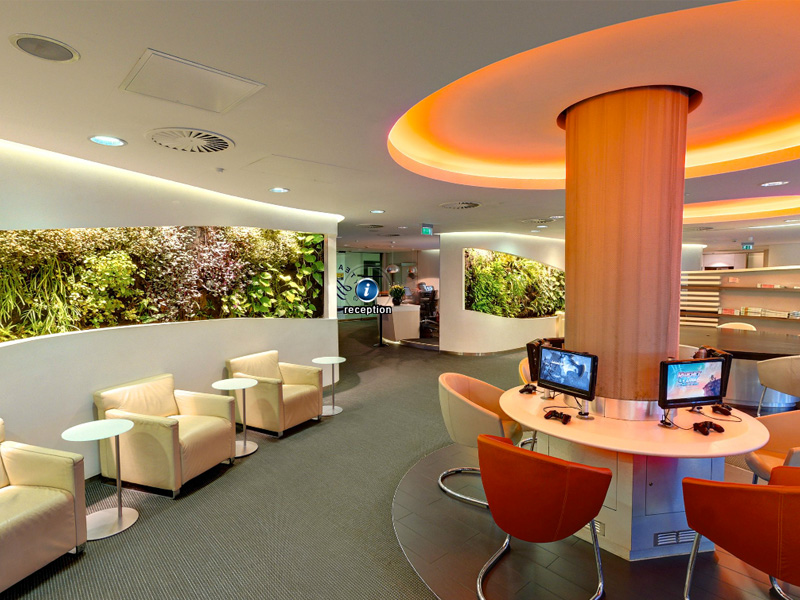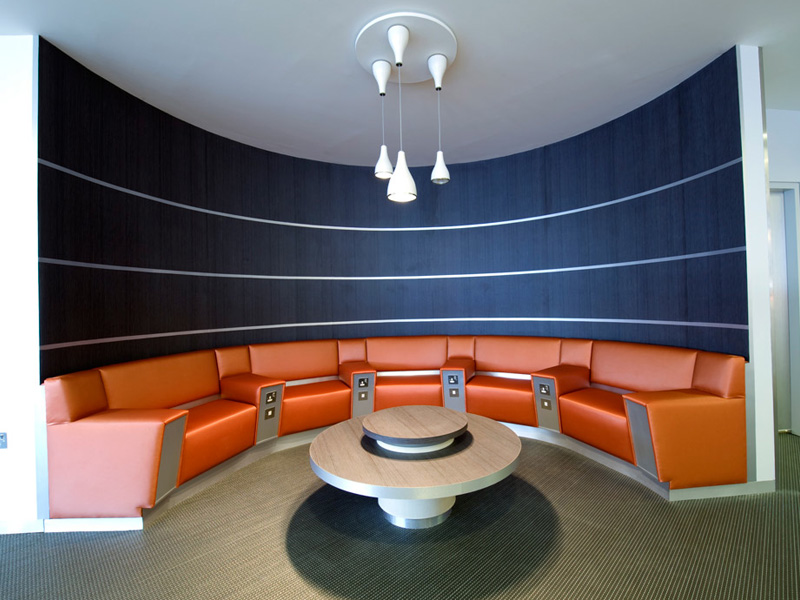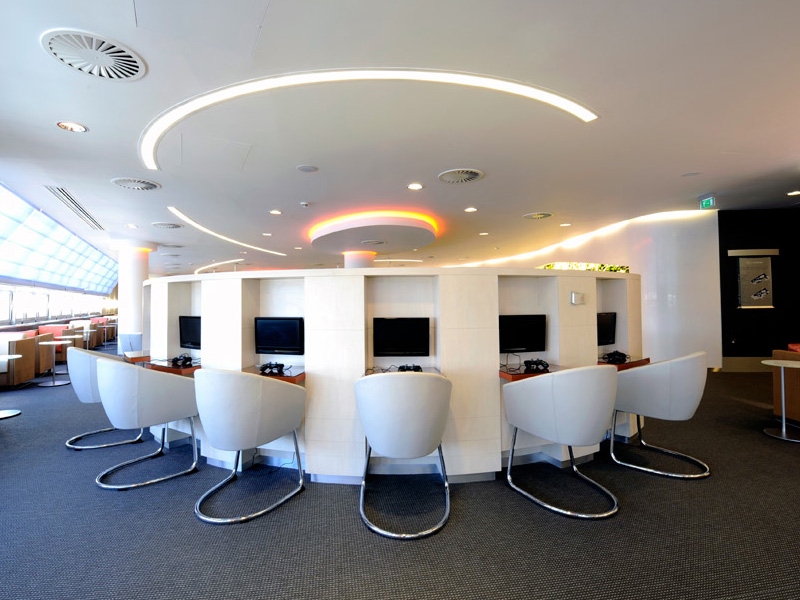 SkyTeam Lounge at London Heathrow
A Touch of Luxury at the SkyTeam alliance lounge, London Heathrow, Once airside, First and Business Class customers and SkyTeam Elite Plus passengers can head straight for our unique SkyTeam London Heathrow Lounge, located in Terminal 4, opposite Gate 10. Whether you're traveling for business or leisure, we want you to feel at home as you settle down to work, relax, dine or catch up on the latest news. This two-level SkyTeam Lounge at Heathrow occupies more than 1,600 square meters and offers space for more than 300 passengers.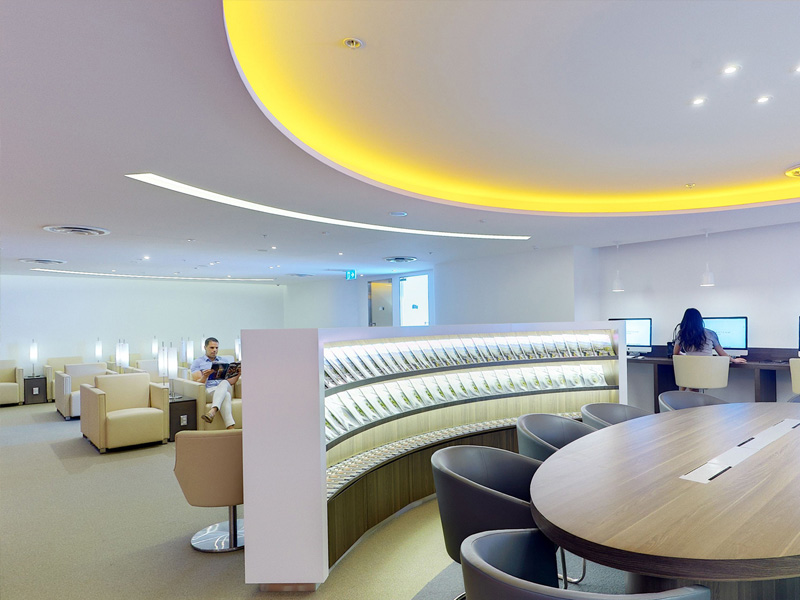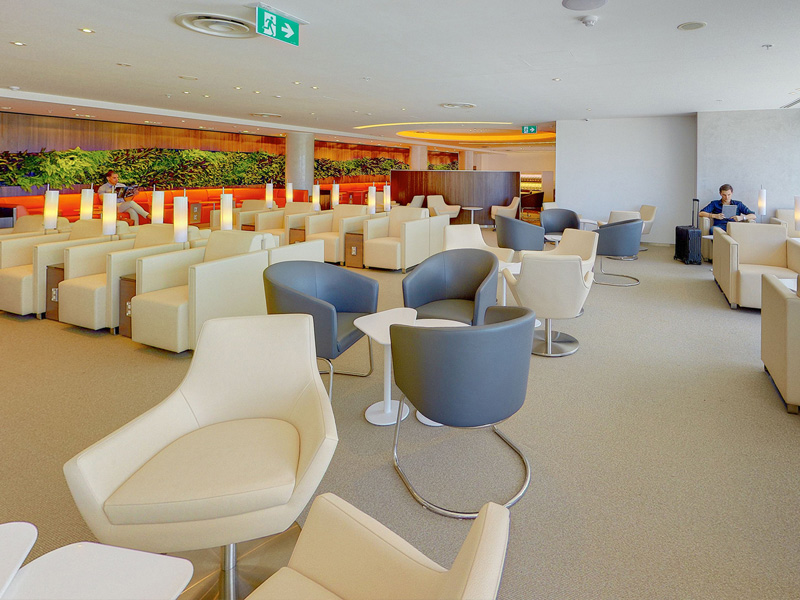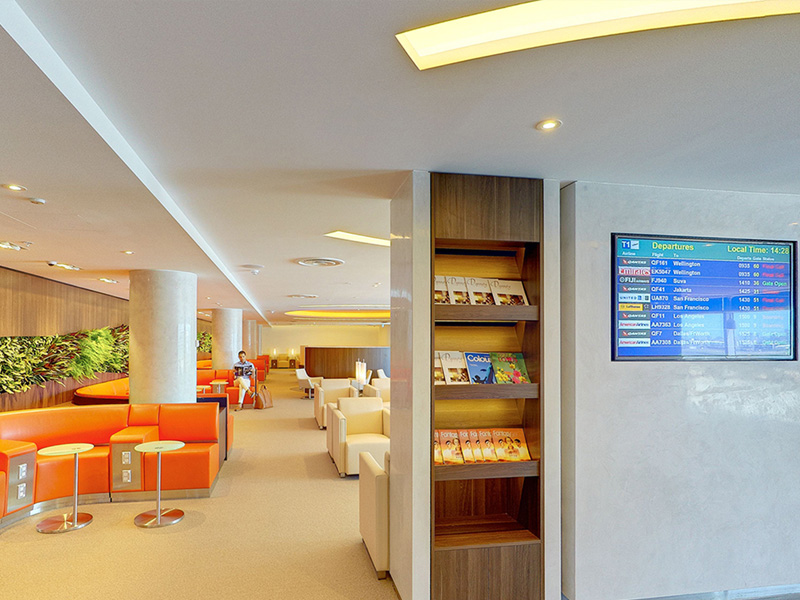 Sydney Exclusive Lounge
An Oasis of Tranquility at Sydney Airport, The latest star in the growing line-up of SkyTeam Exclusive Lounges has opened its doors to First, Business and SkyTeam Elite Plus travelers in Sydney's Kingsford Smith Airport. Located in the Terminal 1 departure level at Pier B, our Sydney Exclusive Lounge offers everything for you to unwind in comfort, do a bit of work, have a bite to eat or check out the latest news. With space for more than 150 guests, this is 784 square meters of pure luxury.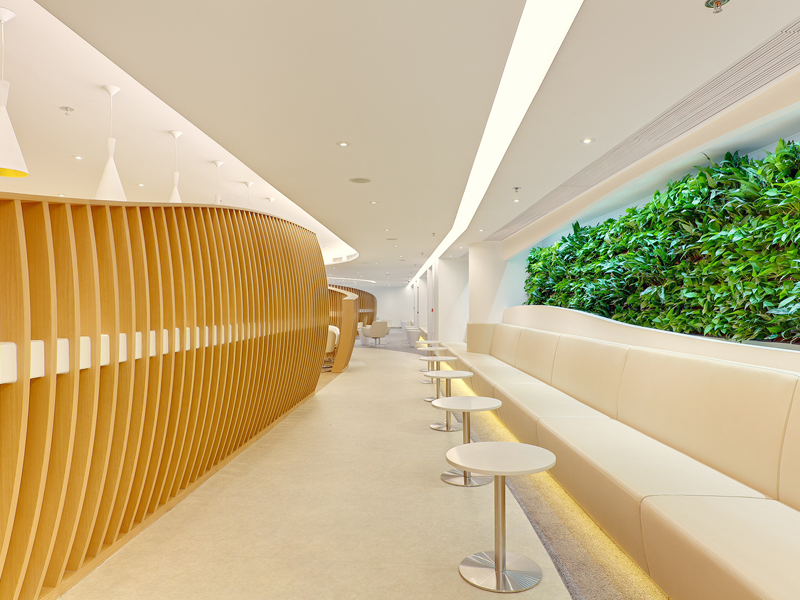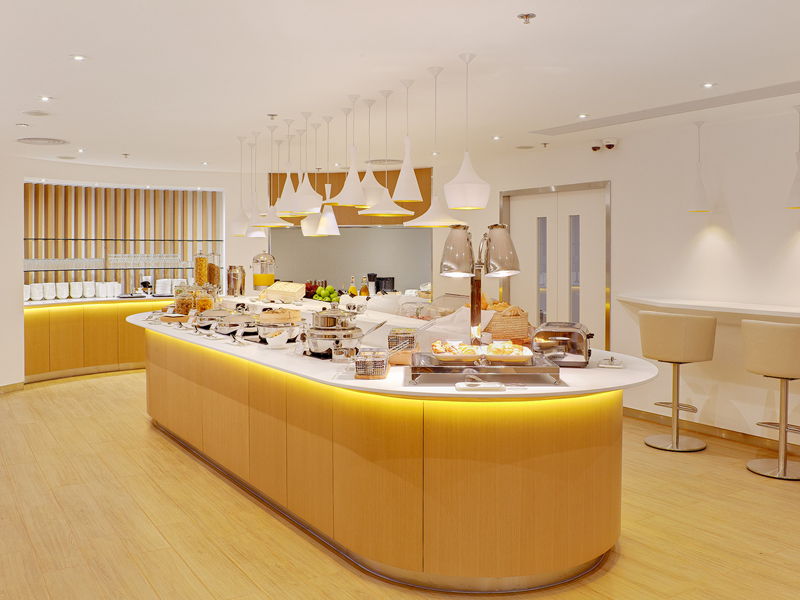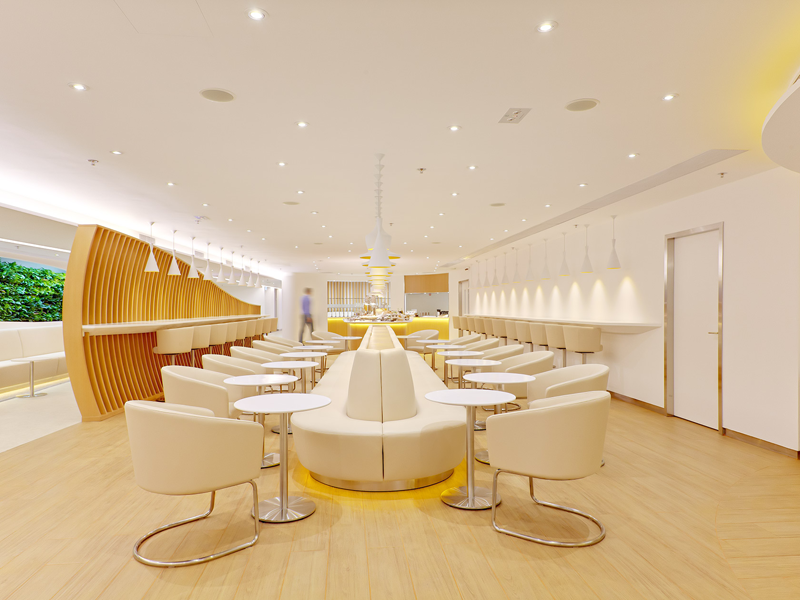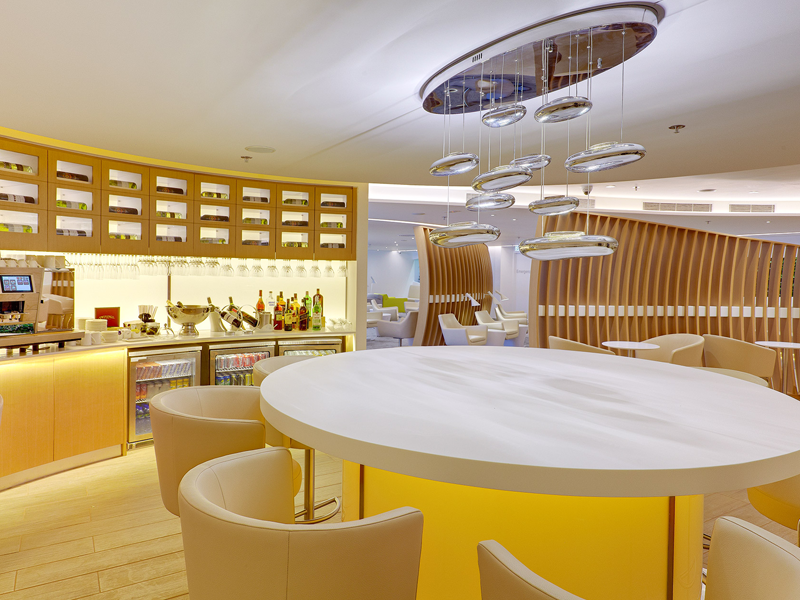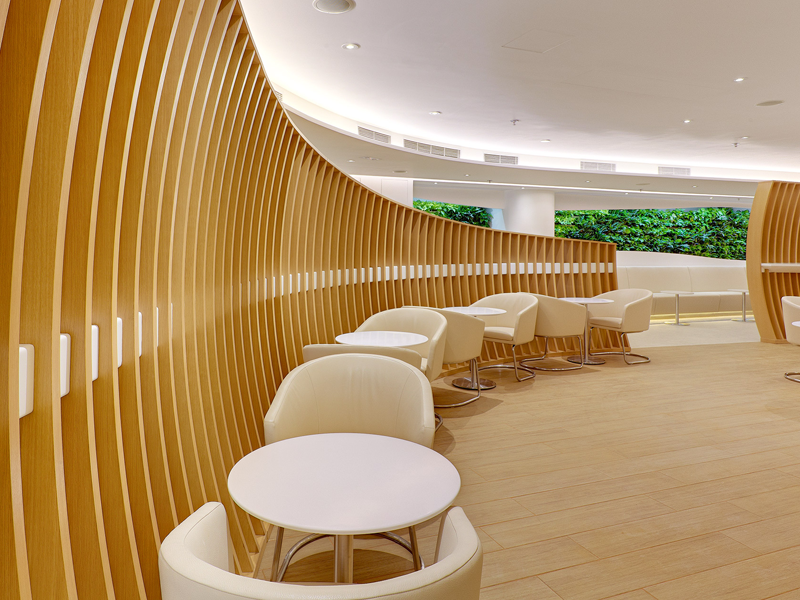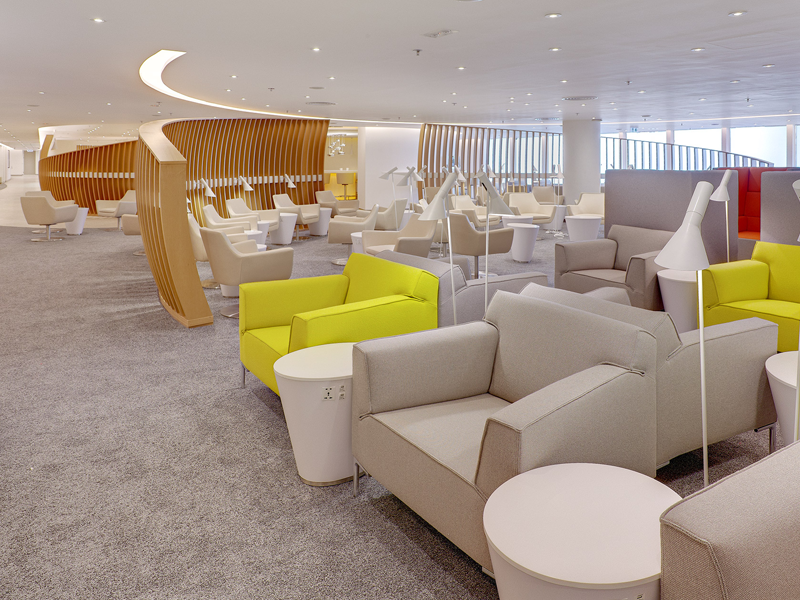 Hong Kong Exclusive Lounge
Our Hong Kong lounge offers a glimpse into the future of pre-flight luxury. Covering 1,080 square metres, the SkyTeam Hong Kong lounge sets the new standard for unwinding before takeoff.