Taqdeer Customer Service Portal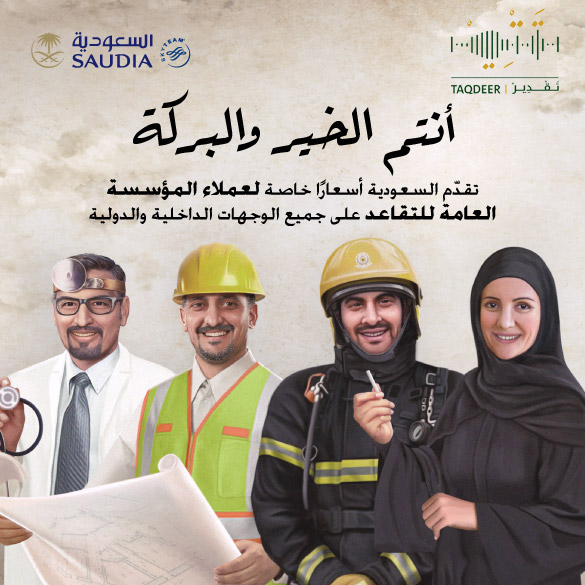 Take advantage of the discount offered to the guests of SAUDIA from the beneficiaries of the General Organization for Social Insurance and travel to more than 90 destinations around the world at special prices.
This offer will apply on SAUDIA Holidays packages. Click here to learn more.
Terms & Conditions
This offer subject to all Domestic and International flights.
This offer for Economy only.
This offer can not be used with any other offer.
This offer will not apply on Code share flights.
Terms and conditions apply.
---
This service is currently undergoing maintenance