Fly SAUDIA from Riyadh to Istanbul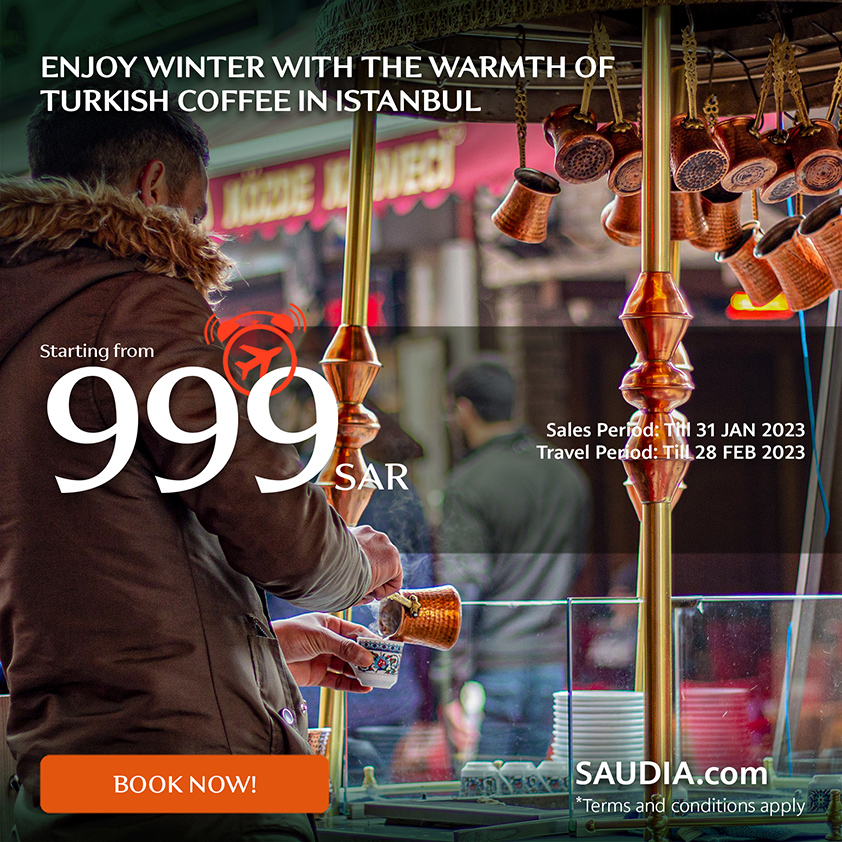 TERMS and CONDITIONS
Destination: From Riyadh to Istanbul.

Ticket Issue Period Till 31 Jan 2023
Travel period from Till 28FEB 2023.

Offer applies on Round trip only.
Discount applies only on Economy class.
Discount does not apply on tax & surcharges.
Offer percentage varies depending on the booking class.
Discount applies on international flights that Operated by SAUDIA.
Other terms & conditions apply.