Ladies Pre-Paid Seat Selection Service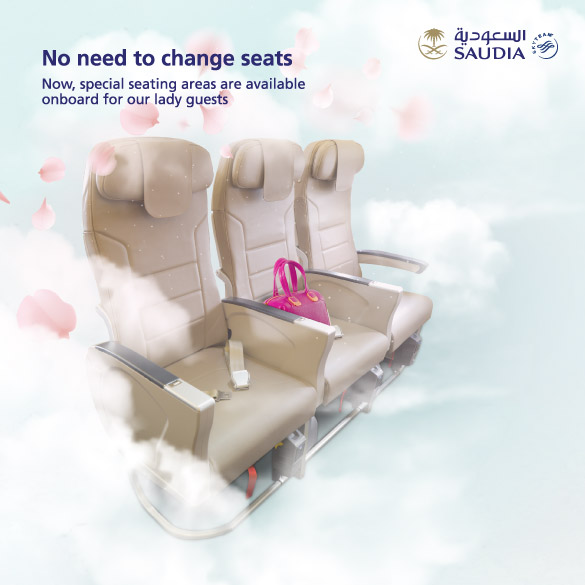 It is an optional service offered by SAUDIA for its distinguished guest of ladies on the guest class to select their seats in advance when making their reservation and issuing tickets for additional fees which help organizing seating process.
Starting January 2019, the service will be available upon booking.
How to obtain the service?
The service can be obtained by calling (920022222) or visiting SAUDIA's sales office.
Terms & Conditions
This service is available on SAUDIA's Domestic Flights in Saudi Arabia only.
Exclusion of ALFURSAN Golden / Elite Plus members and their escorts of women listed in the booking record from paying the fees for this service.
Exclusion of ALFURSAN silver / Elite members only without their escorts of women from paying the fees for this service.
In case of no show, the guest will lose the full value of the service (EMD).
(Rebook/Reissue/Refund) are not allowed.
This service can be requested through call center or sales offices 24 hours before schedule time departure.
This service can be made on the Guest (Flex) class.
SAUDIA has the right to change the pre-paid seat of the guest after boarding the aircraft for security reasons or any safety reasons if the guest does not comply with safety requirements.