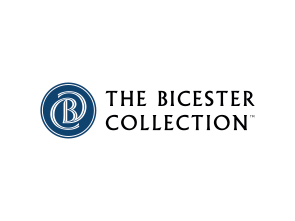 Enjoy an unforgettable shopping experience at The Bicester Collection, 11 unique open-air destinations across Europe and China, all an hour or less from some of the world's most celebrated cities.
The Collection is defined by an unrivalled blend of world-famous fashion and lifestyle brands from the likes of Balmain, Manolo Blahnik, Oscar de la Renta and many more – all curated in more than 1,300 beautifully presented boutiques, with remarkable year-round savings on the recommended retail price.
Each Village offers a host of bespoke services and is home to an array of renowned restaurants and cafés – offering discerning guests the opportunity to experience true five-star hospitality in a charming Village setting.
As an ALFURSAN member, you can earn one mile for every euro/pound spent in the Villages in Europe throughout the year. Simply visit Concierge Services or the Tourist Information Centre in the Village at the end of your visit and present your ALFURSAN membership card and your shopping receipts.
Terms and Conditions
Bicester Village, near London
Kildare Village, near Dublin
La Vallée Village, near Paris
Wertheim Village, near Frankfurt
Ingolstadt Village, near Munich
Maasmechelen Village, near Brussels, Antwerp and Cologne
Fidenza Village, near Milan and Bologna
La Roca Village, near Barcelona
Las Rozas Village, near Madrid