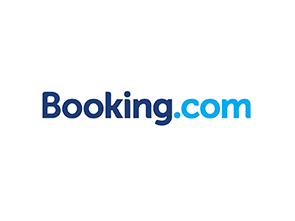 Booking.com
Booking.com guarantees the best prices for every type of property, from small, family-run bed and breakfasts to executive apartments and five-star luxury suites. Truly international, Booking.com is available in more than 40 languages, offering more than 1,500,000 properties
globally across more than 220 countries and territories.
You can now earn ALFURSAN Miles when you book a stay at over 1,500,000
Properties. you will earn 1 ALFURSAN Mile for every SAR 3 you spend on all bookings; miles aren't awarded on taxes or service fees*.
To enjoy earning miles with Booking.com, you must use the below link for bookings.
Terms and Conditions:
There is no minimum or maximum number of nights per stay or cap on the number of ALFURSAN Miles that can be earned.
Miles will be credited to your ALFURSAN account within 9 weeks of check-out.
*Booking must be made via this link to earn ALFURSAN Miles. Please note that bookings made directly on Booking.com will not earn any Miles.
Click here to view the full terms and conditions of Booking.com.