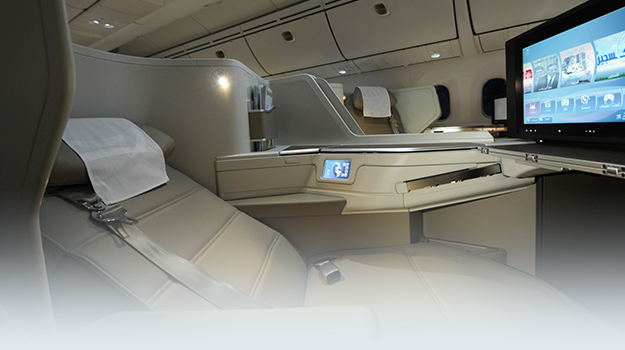 A warm welcome
A First Class welcome awaits you even before take-off. A selection of refreshing and absolutely fresh fruit juices is offered while the rest of the passengers board. Shortly after take-off, cardamom-flavored Arabic coffee and succulent dates are offered to all First Class passengers, a sign of welcome and of more good things to come.
The traditional Arabic greeting "Ahlan Wasahlan" sums it all "Welcome. My home is your home!"Book Your First Class Now
The Suites On-Board Experience
Seat Comfort Guaranteed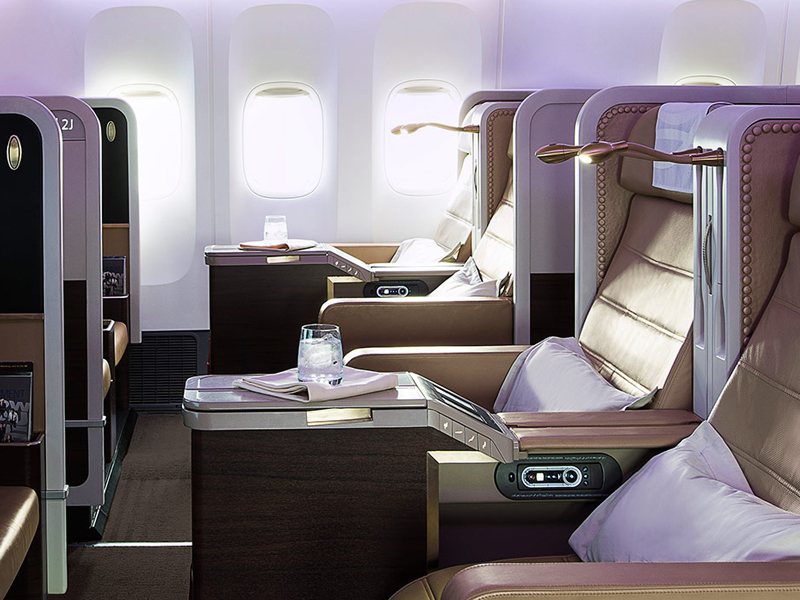 We cater to your comfort in the same level of attention as we do with all of our other on Board services. Our First Class seats provide you with a generous space for your comfort.
In addition, the seats recline to up to 180 in some of our aircrafts. With the help of a fully electronic control, foot rest, and an adjustable headrest, you will be able to secure a comfortable position during your trip.
High-tech entertainment system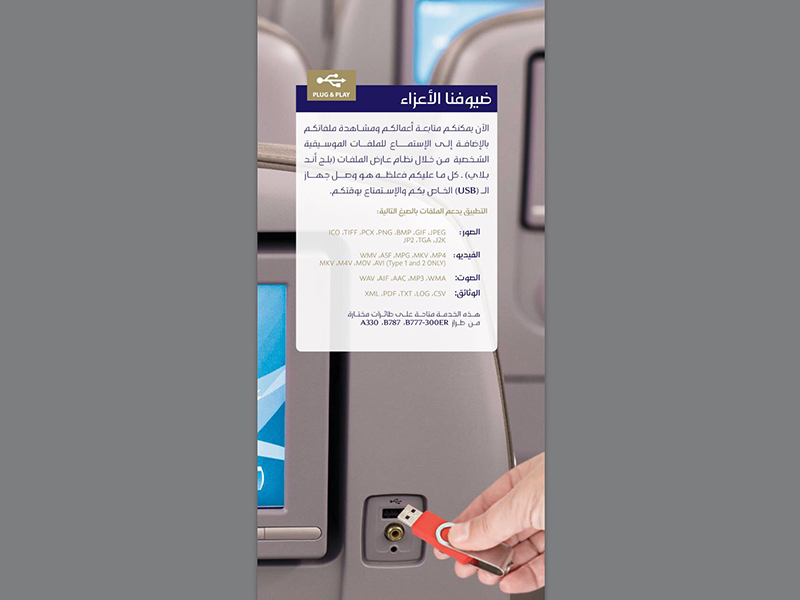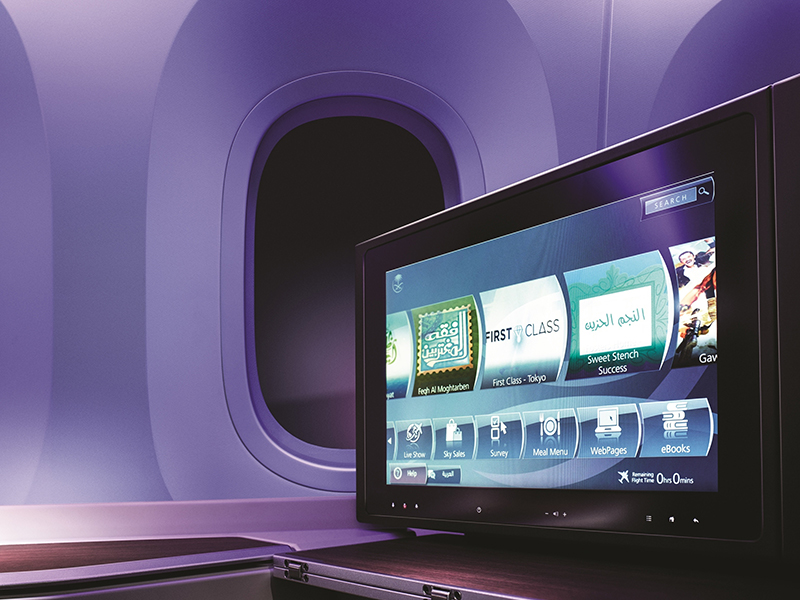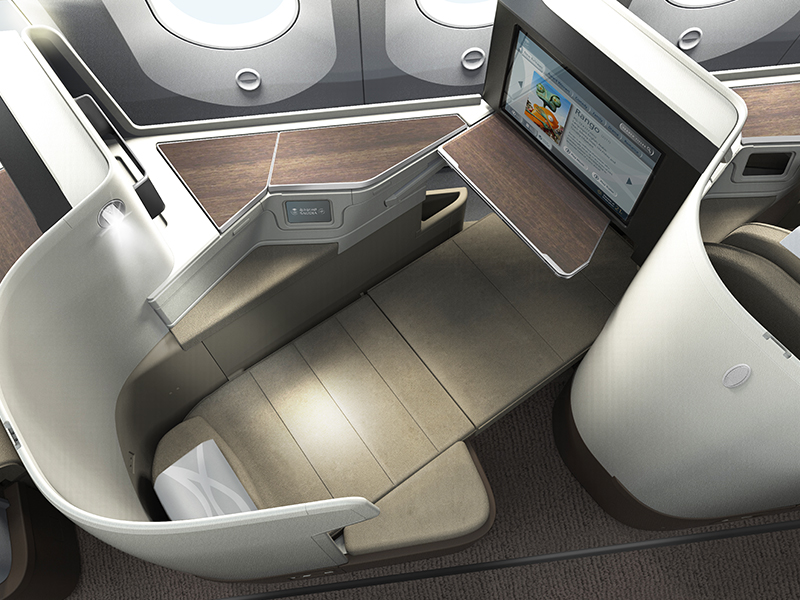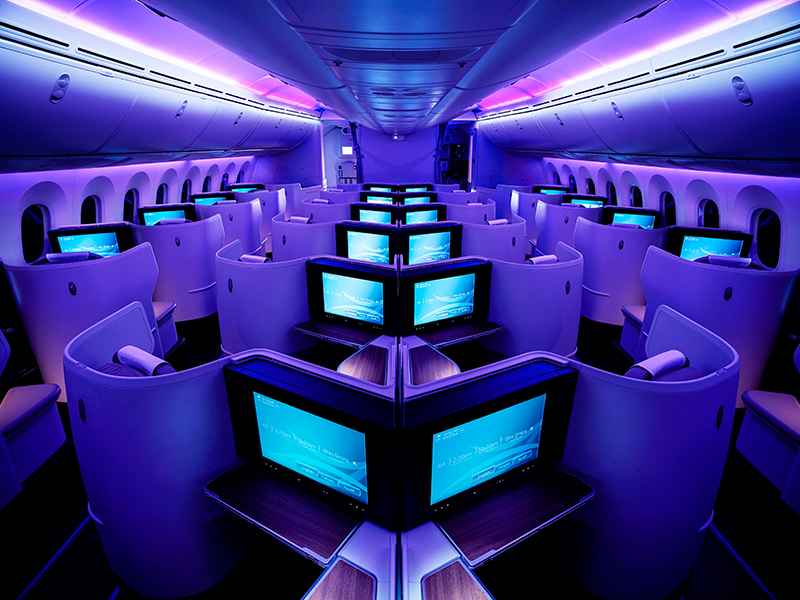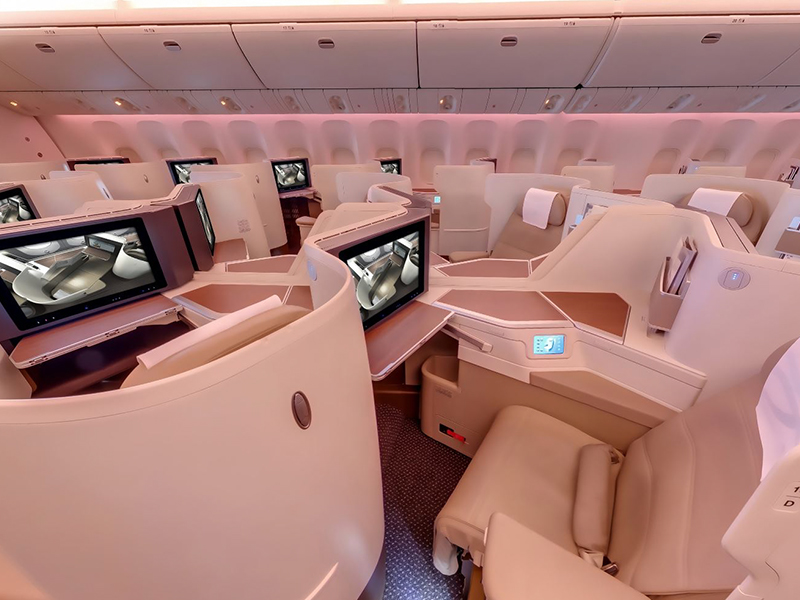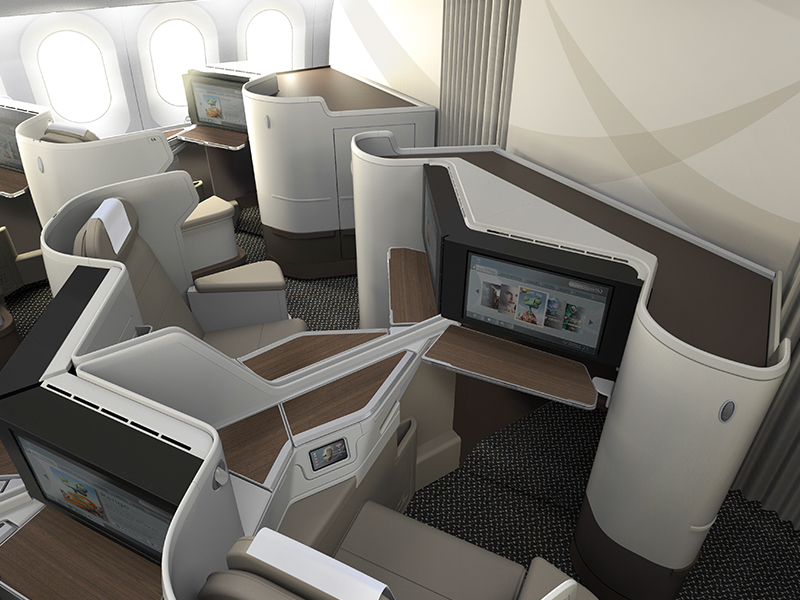 All seats are equipped with special monitors that may reach up to 23" in some aircrafts. A remote control will provide you with complete flexibility for your personal entertainment during the trip.
The entertainment system provides 24 stations of video on-demand in some aircrafts, and up to 40 stations on others. In addition, the system has over 12 audio stations, and many video games for to choose from.
The "airshow" allows you to chart your flight's progress which will indicate the direction of Al-Qiblah. This constantly updated map reads information directly from the aircraft's navigational system and displays it on your screen for you to follow. In addition, the entertainment system allows you to enjoy stunning views through the forward and downward facing cameras, a true "pilot's eye view".
And finally, The SkySales catalogue facilitates the delivery of your purchases to your mailing address through our systems.
We kindly request that you provide us with your input and feedback on our system survey.
First Class cuisine is among the best in the air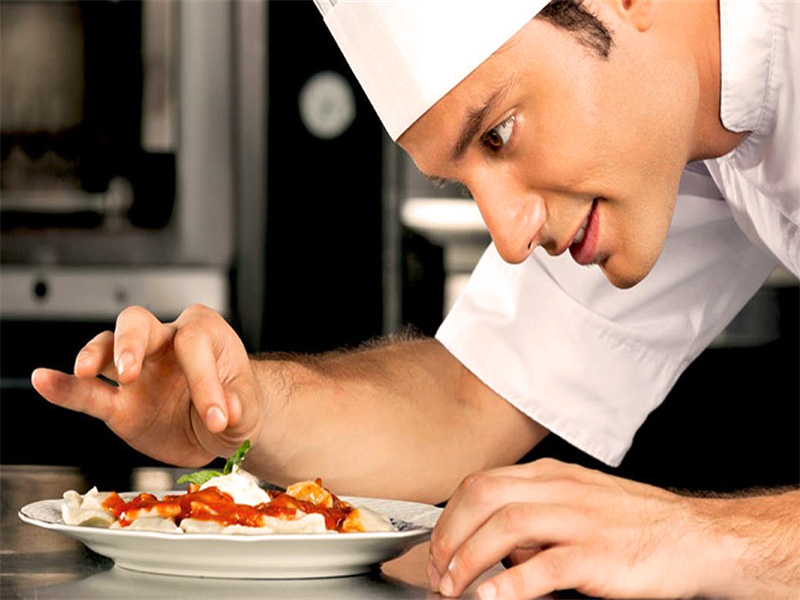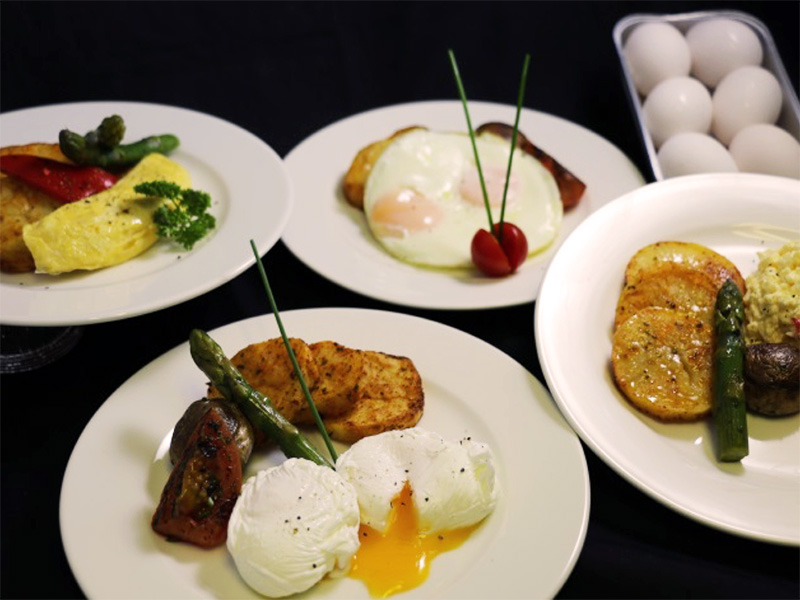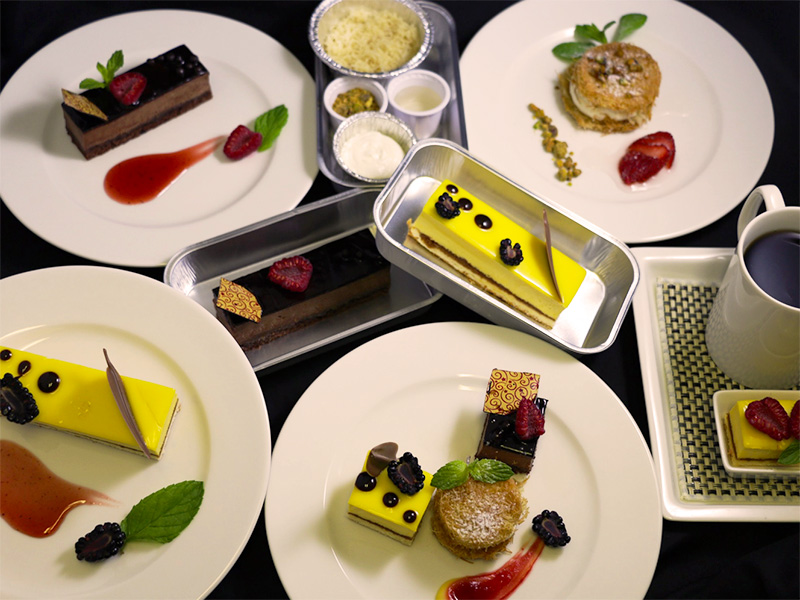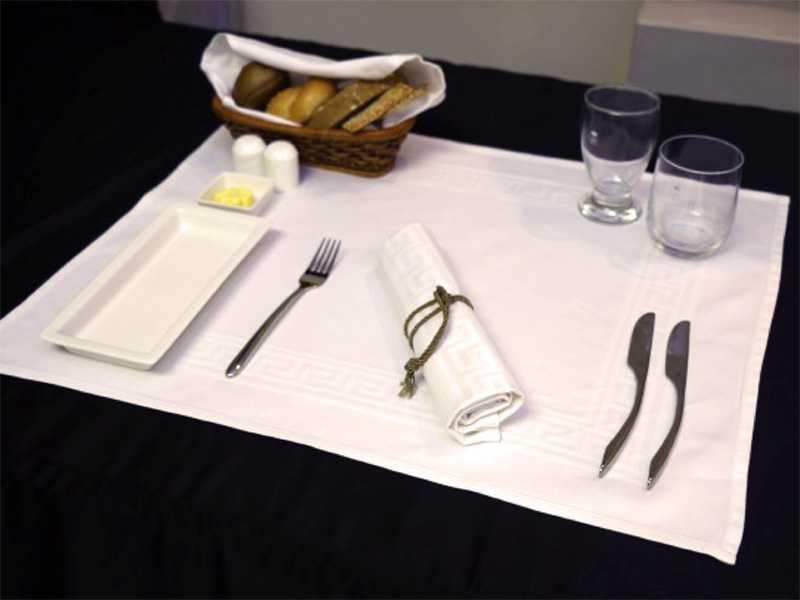 Without a doubt, SAUDIA' First Class cuisine is among the best in the air, served on fine china with a choice of multinational dishes including Arabic, Western, a dish from the destination country and a vegetarian option.
There are six hors d'oeuvres including two hot choices and caviar. A traditional soup is also offered with multiple choices of entrees with accompaniments to suit. As a fitting finale, there is a choice of hot dessert or ice cream, and of course tea and coffee, including espresso and cappuccino.
Executive Meal
Meantime, for First Class passengers who want to follow their own schedule, the Al-Faris Executive Meal is served whenever they are ready to have their meal.
SAUDIA is a member of the prestigious Chaine des Rotisseurs, a symbol of excellence in international cuisine.
Giveaways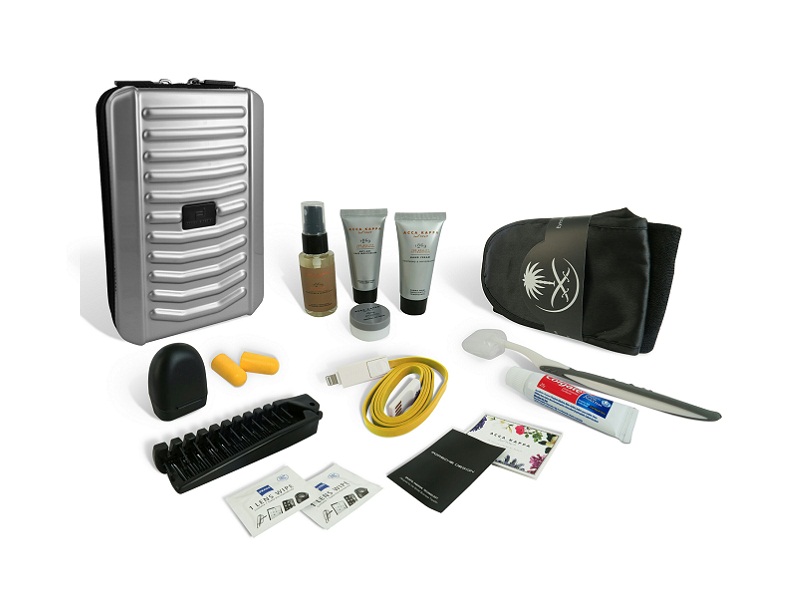 على متن الرحلات الطويلة تقدم السعودية هدايا للركاب عبارة عن حقيبة تحتوي على جميع الاحتياجات الخاصة بتأمين الراحة التامة والاسترخاء خلال الرحلة، إضافة إلى ملابس للنوم وأدوات للزينة مناسبة للنساء والرجال.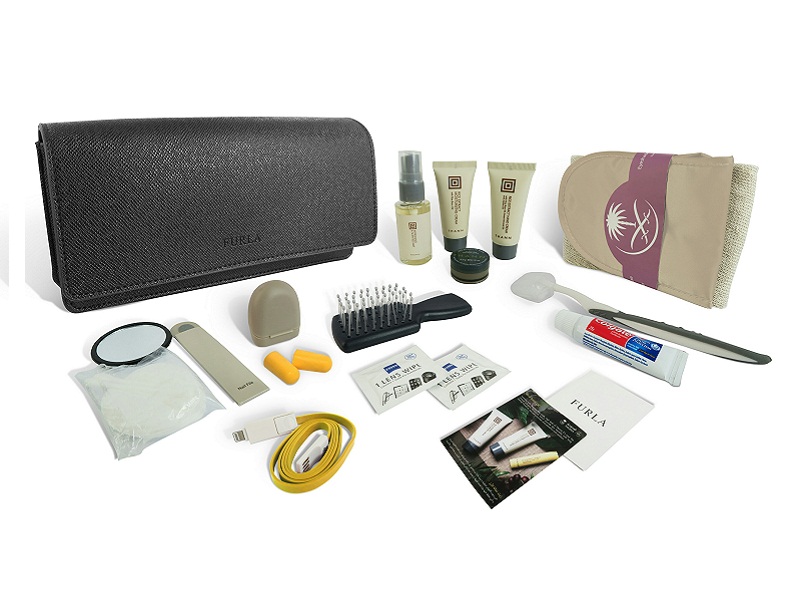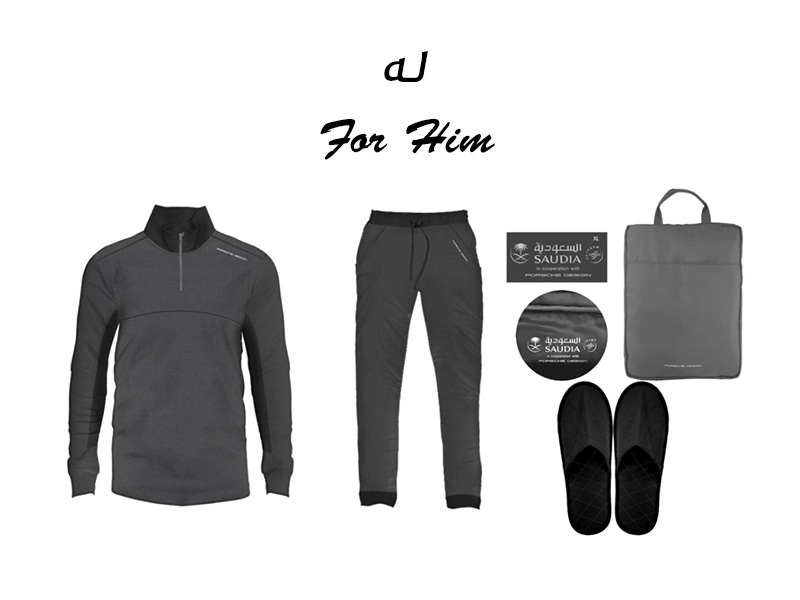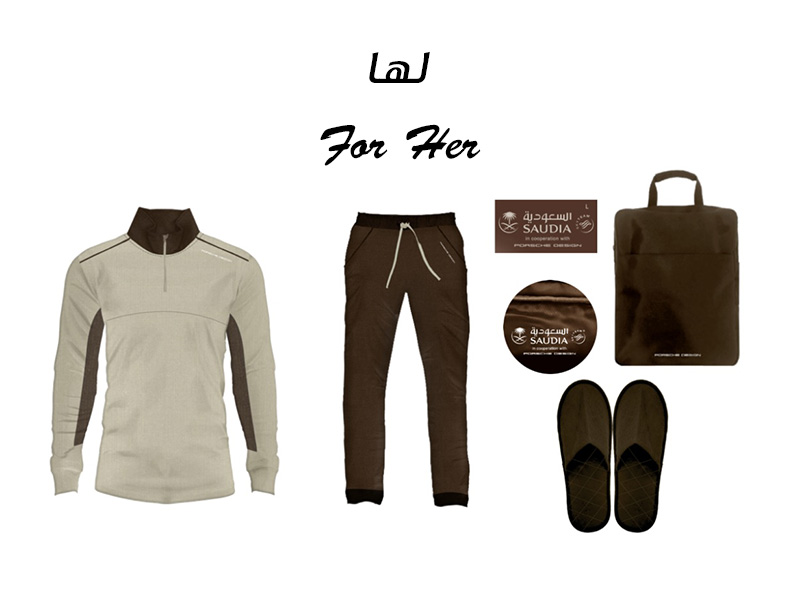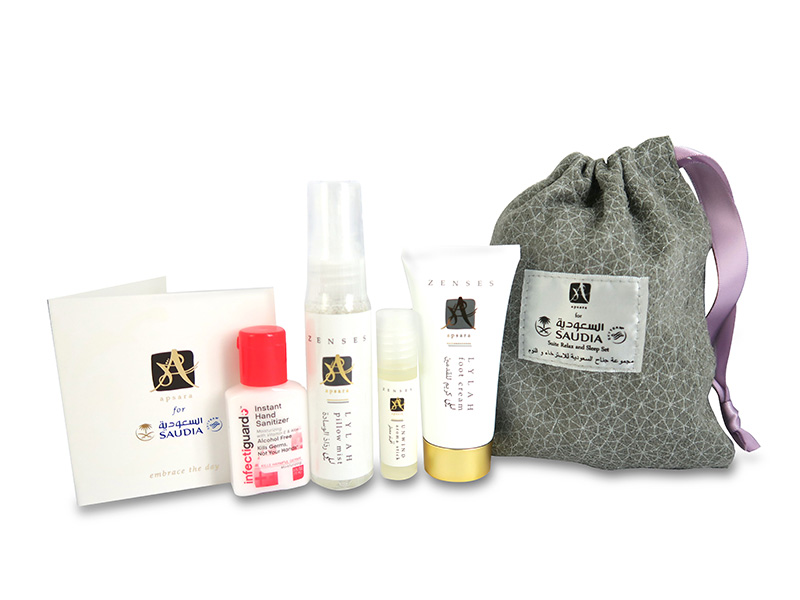 On long-haul flights, sleeping suits are given to First Class passengers so they can change and be totally relaxed and comfortable. Overnight kits are offered to all passengers during their flight which include all the necessary items that they may need during the journey.
Watch the video
Click here to watch more videos about our First Class.
Seating configuration chart
Seating configuration chart

| AIRCRAFT TYPE | Seating Capacity | Seats Abreast | Seat Pitch | Seat Width |
| --- | --- | --- | --- | --- |
| Boeing 777-268ER (77L) | 24 | 2-2-2 | 79" | 21" |
| Boeing 777-368ER (77W) | 24 | 1-2-1 | 80" | 23.8" |
| Boeing 777-368ER (77Z) | 12 | 1-2-1 | 80" | 22" |