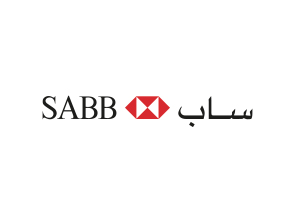 Saudi British Bank
The Saudi British Bank (SABB), the leading credit card issuer in KSA has launched the SABB ALFURSAN Co-branded Card which offers one of the best miles earning in KSA as well as it provides you with the best benefits and features that are designed to meet your needs and expectations. The card also provides complete peace of mind and convenience during your travel with complimentary Global Lounge access and Travel Insurance.
With SABB ALFURSAN Co-branded Card you will earn:
1 Mile for every SAR 4 spent in KSA.
1 Mile for every SAR 3 spent outside KSA.
SABB ALFURSAN Co-branded Card offers loads of exciting benefits and privileges such as:
Complementary access to 1,100+ airport lounges.
Free travel insurance to give you complete peace of mind.
Discounts on hotels and car rentals.
Buy 1 get 1 offers across KSA, UAE, Bahrain and across Middle East and Africa.
Shopping discounts across leading premium shopping villages across Europe and online portal.
To know more about SABB ALFURSAN Co-branded Card, click here.
To apply for SABB ALFURSAN Co-branded card, click here.