Welcome onboard SV590
Take the lead with SAUDIA and let's save the planet
Dear Guest,
SAUDIA invites you to fly sustainably!
Waste is choking our planet. Up to 20% of the food loaded on aircrafts is thrown out at the end of the flight. This either adds millions of tons of waste to clogged landfills or is incinerated, pumping more toxic elements into our air.

SAUDIA, in partnership with Green Points, is proud to be piloting a sustainability initiative that will reduce the amount of waste we send to landfill or incineration, as well as reduce the volume of CO2 emissions emitted into our atmosphere.

Passengers traveling Jeddah to Dubai on 08 October 2022 will have an opportunity to participate with us in flying sustainably.

If you are our guest on SV 590 JED-DXB on 08 October 2022 we invite you to get involved.

Choose your menu before you've even stepped on the plane. Consider traveling with fewer bags or opt out of an amenity kit. Your efforts will be rewarded with Green Points.

Together we can make a difference and tread a cleaner footprint.

Thank you for being mindful of our planet.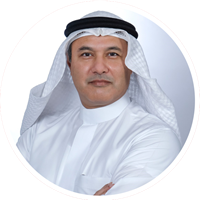 Captain. IBRAHIM KOSHY


CEO SAUDIA AIR TRANSPORT COMPANY