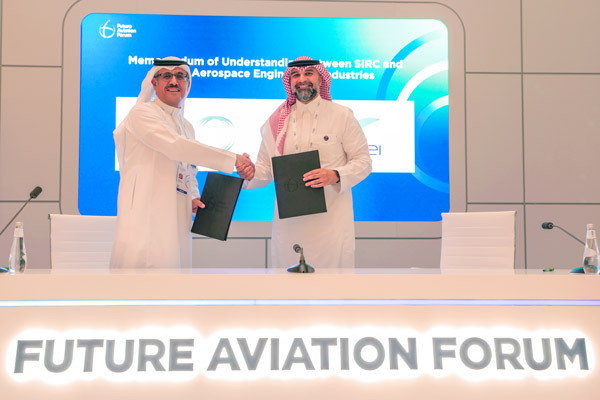 In alignment with the Future Aviation Forum's core themes of Innovation, Sustainability, and Growth, through this agreement, SAEI and SIRC will collaborate to explore new ways of thinking about sustainability for MRO operations at a fundamental level.
The action-focused endeavor is timely as SAEI is embarking on the next chapter in its dynamic 60+ year history with the transition to a custom-designed MRO Village at the King Abdul-Aziz International Airport. The almost one million square meter facility incorporates 11 hangars, as well as 26 engine and component shops, and a 43,000 square meter supply chain and warehouse.
Speaking about the agreement, Fahd H. Cynndy, Chief Executive Officer, SAEI, stated, "I believe that positive progress means exploration and experimentation to ensure we retain the full value of the resources deployed in our operations. Looking to the future, this project is rich with potential for successful solutions to be scaled up and expanded to other MROs and industries."
Eng. Khalid Al Rashed, Chief Operating Officer, SIRC, emphasizes that the positive outcomes are in line with Kingdom 2030 vision in general, and with the Saudi Green Initiative in particular. Also, it will contribute to Kingdom target of diverting 82% of the waste from landfill by 2035 and promote circular economy. "It will enhance the Kingdom's sustainability performance, reduce value leakage and support in establishing localized recycling capacities, towards achieving a truly circular economy for a sustainable future". Eng. Al Rashed added.